bayonel3 at 15-09-2021 12:50 PM (34 mins ago)

(m)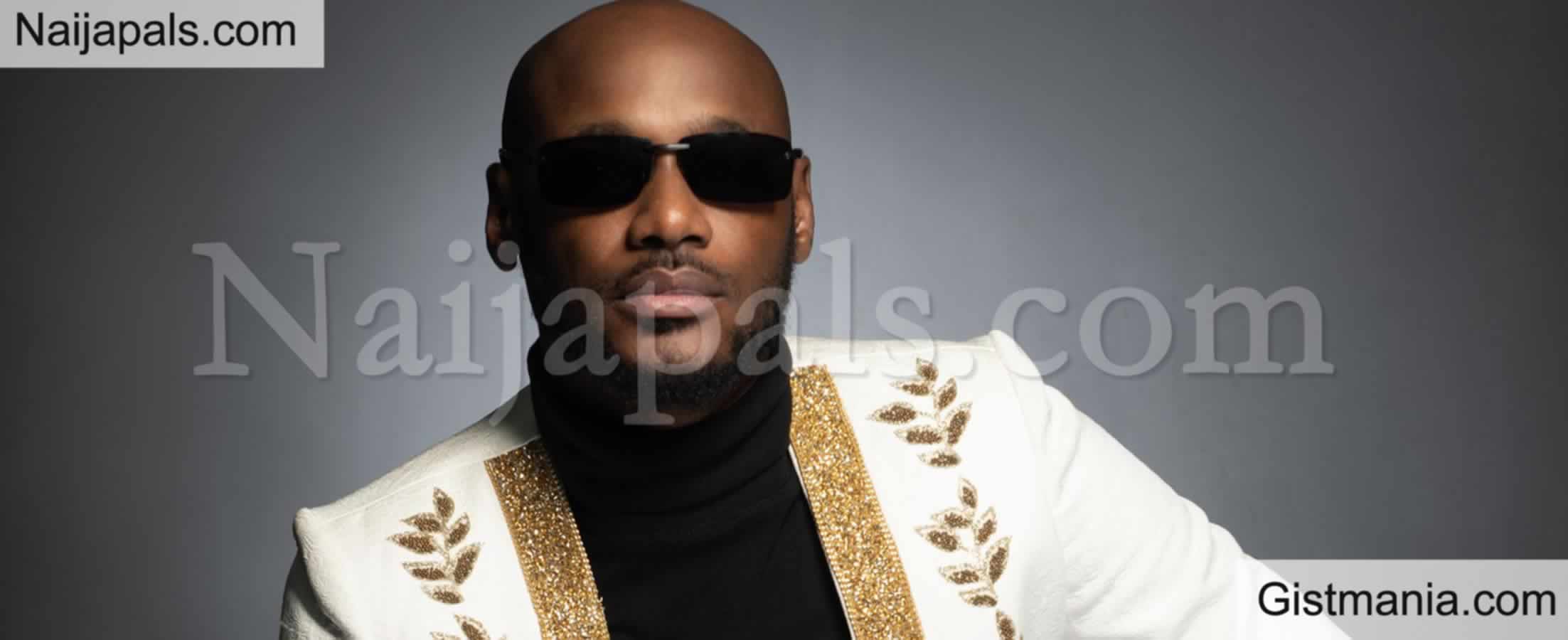 This morning, the African Queen Crooner hopped on Twitter to call on linguist professors to work on making the widely spoken language in Nigeria and West Africa officially recognized.

According to 2baba, it's important that the language is granted official status as well included in schools' curriculum. He asserts that pidgin language is the only language that people irrespective of their age, ethnicity, status can understand and learn easily.

2baba's appeal is coming days after he returned from the US amidst the trouble in his relationship. Twitter users are certain that there was an issue related to pidgin English and that's why he is on Twitter advocating for it.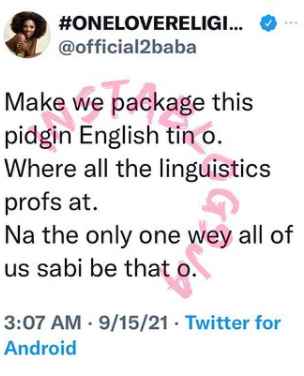 ---
I scourge the world wide web to bring you interesting stories from around the globe. 2348055557203
Posted: at 15-09-2021 12:50 PM (34 mins ago) | Hero