Date: 16-09-2021 3:56 pm (34 mins ago) | Author: Giwa bayo

bayonel3 at 16-09-2021 03:56 PM (34 mins ago)

(m)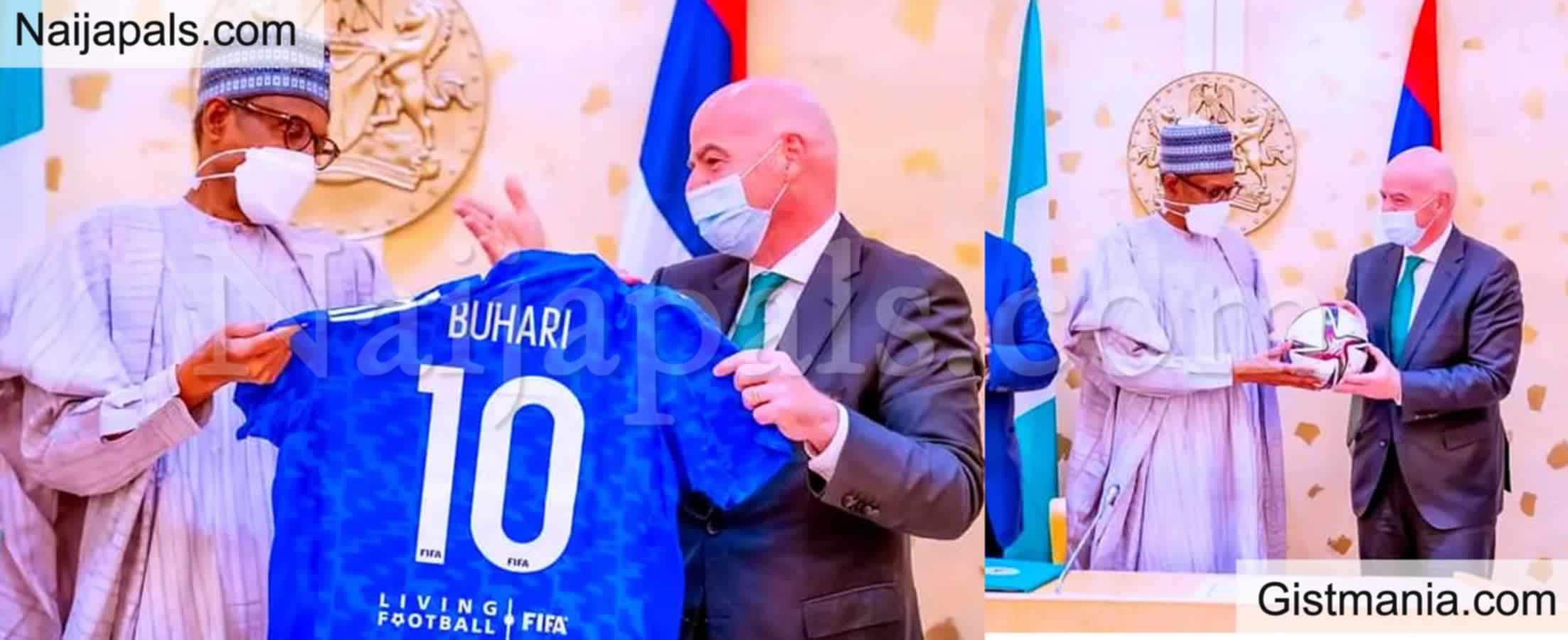 President Muhammadu Buhari on Thursday welcomed the FIFA President, Gianni Infantino, to the State House in Abuja. During the visit to the State House, the Nigerian president was presented with a number 10 jersey and a football. The FIFA President came in company with his African counterpart, Patrice Motsepe, and the Minister of Sports, Sunday Dare, was also present.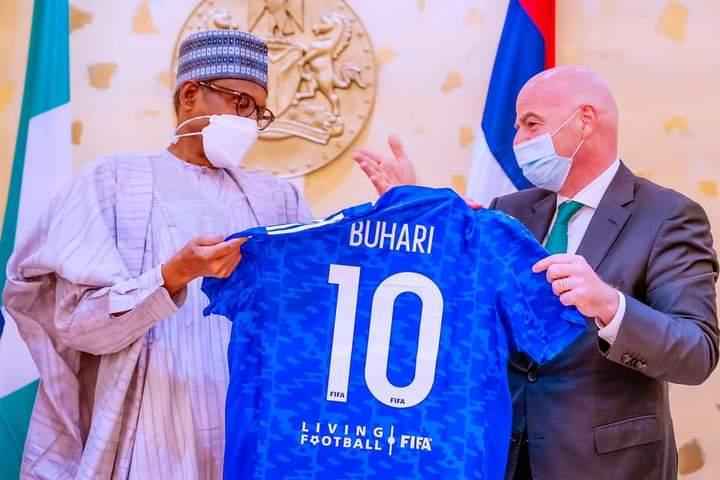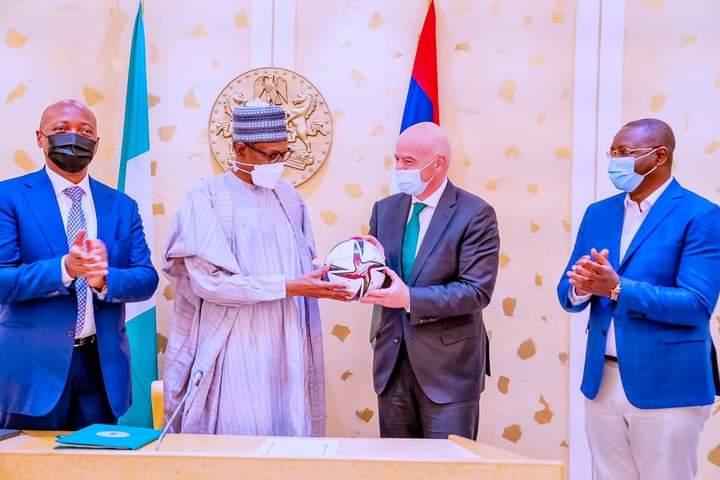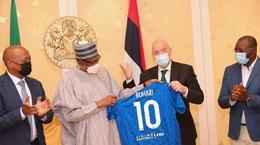 ---
I scourge the world wide web to bring you interesting stories from around the globe. 2348055557203
Posted: at 16-09-2021 03:56 PM (34 mins ago) | Hero

starzx at 16-09-2021 04:05 PM (24 mins ago)


(f)
THT NUMBER SHOULD BE TAG EVIL IMMEDIATELY!!!!! DNT FIX ANY EVENT FOR THIS DATE MY PEOPLE. HASH LOCK.
Posted: at 16-09-2021 04:05 PM (24 mins ago) | Upcoming
Reply
marijuanaa at 16-09-2021 04:17 PM (13 mins ago)


(m)
Mtchwwww
Posted: at 16-09-2021 04:17 PM (13 mins ago) | Upcoming
Reply