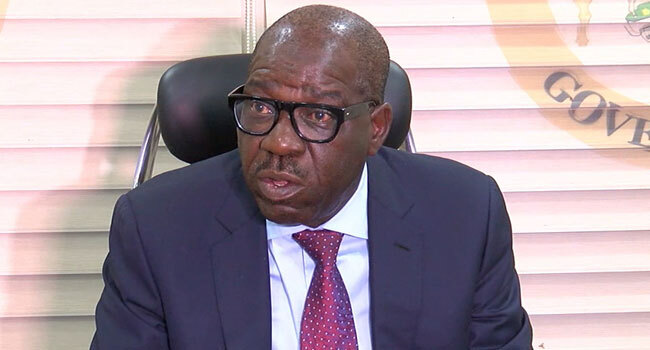 In the aftermath of the Edo State Government policy of presentation of COVID-19 vaccination certificate as a prerequisite to gaining access to government offices, the government announced that more residents of the state had shown more interest in getting vaccinated.
The implementation of the directive that no unvaccinated persons should be allowed into the state secretariat began on Wednesday, and barely a day after the enforcement, the COVID-19 Case Management Team said on Thursday that it had recorded corded a significant number of persons showing interest to get vaccinated.
The Permanent Secretary, Ministry of Health, Osamwonyi Irowa, while briefing journalists in Benin City, said they had started recording more than 100 persons visiting the various vaccination posts as against a lesser number that previously registered.
"A significant number of civil servants in the state did not actually take the vaccine. But following the enforcement that we started, the turnout on the uptake of the vaccine has significantly increased. Also, many other persons are beginning to see the reality in it," Irowa said.
The permanent secretary stressed that the ongoing enforcement on vaccination was to minimise deaths and increase survival rate of persons in Edo State.
"We are trying to reduce the mortality alongside with the morbidity rates that we are experiencing from Covid-19 pandemic that is still currently affecting people in Nigeria among other countries. Our responsibility is to ensure public health is being managed," he said.
He disclosed that 17 new cases and three deaths were recorded in the state in the last 24 hours.
YOU SHOULD NOT MISS THESE HEADLINES FROM NIGERIAN TRIBUNE
Buhari Urges MTN For Quality Service, Downward Price Review In Cost Of Data, Other Services
President Muhammadu Buhari Friday at State House Abuja urged the MTN Group to make the available top-of-the-range service to its Nigerian subscribers… More people show interest in COVID-19 vaccination More people show interest in COVID-19 vaccination More people show interest in COVID-19 vaccination More people show interest in COVID-19 vaccination .